Xenotran is a Certified Small Business.
We have the design experience, the working knowledge of the latest changes in communication standards, and the engineering leadership to make your program a success.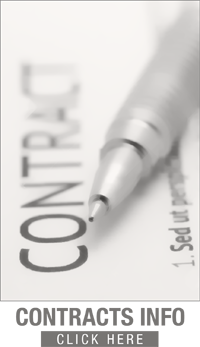 Two decades of cutting edge digital signal processing research has allowed Xenotran to expand across the commercial, military and transportation sectors. We've provided solutions ranging from developing the latest MIL-STD IBS CIB/IW waveform integrated on war fighter radios, to commercial smartcards used on the Washington, D.C. metro, and Turbo Codecs used on DoD Advanced EHF terminals. We combine our history of proven successes with sound program management techniques so you won't need a 'lessons learned' session after the program.
As the prime contractor with DISA, Xenotran has demonstrated software development and engineering leadership on the latest Ultra High Frequency (UHF) Satellite Communications (SATCOM) programs. Xenotran's Integrated Waveform (IW) IP cores are compliant with the newest military standards (MIL-STD).
We've developed the industry reference IBS Common Interactive Broadcast (CIB) waveform. Xenotran's CIB Software Defined Radio technologies help drive the efforts to alleviate critical UHF SATCOM bandwidth shortages for DoD deployed radios. We are the Subject Matter Experts for DISA MIL-STD publication and release.
We can qualify your program for meeting small business set-aside requirements and can tailor a solution that satisfies your needs for contracted engineering services, formal deliverables, intellectual property licensing, and cooperative development agreements.
Xenotran combines technical expertise with sound program management techniques to lower your program development risks.
Our areas of focus and expertise include:
FPGA
Digital Signal Processing (DSP) Programming
Embedded Software Design, Development, and Implementation
Wireless Communication System Modeling and Simulation
We specialize in the analysis, design and implementation of digital communication components used in wireless transmission systems. These systems can be satellite-based, terrestrial-based or a combination of the two. Our engineering teams are experienced in applying digital communication techniques to a variety of applications.
Xenotran is the logical choice to augment your engineering team. We offer:
Decades of experience and growing;
Highly specialized engineers with careers in digital communications so you get the benefits of the latest technology implemented by those that best know the technology;
Proven quality design and coding processes with integrated test, validation, modeling and simulation to ensure you get what you need when you need it; and
Outstanding recommendations from previous customers who were genuinely satisfied with our knowledge and expertise.