XTC Turbo Codecs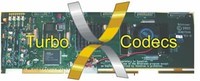 Xenotran develops and enters license agreements to provide XTC Turbo Codecs to be used on the DoD NMT and Smart T programs. Turbo codes are a class of forward error correction (FEC) codes used in digital communications systems to recover lost or corrupted data in an information-bearing signal.
GO-CARD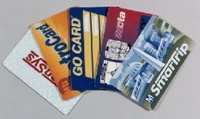 Xenotran was contracted with Cubic Transportation Systems to co-develop an engineering design for Cubic's GO-CARD product. This product is a smart card used for passenger revenue collection in transit systems such as subways, trains, and buses. The technology was deployed for the Washington, DC Metro as their SmarTrip card.
Cubic chose Xenotran for its extensive experience in smart card technologies. Xenotran's expertise encompasses all aspects of system design spanning both Reader and Token technologies inclusive of RF signaling, reception and power capture, low power digital design, protocol implementation, cryptographic design/implementation, data integrity, and tamper resistance.